Does anyone know the maker of the gooseneck fitting on the boom? Our 920 Extreme 2004.
Ours is very worn and we need to replace it. Can anyone suggest a supplier please.
Posts: 218
Joined: Thu 02 Nov 06, 13:19
Your Country: Finland, Turku
That spar is originally weak, made from the wrong material, and poorly designed.
I upgraded my DF1000R boom by welding a new one from stainless steel and extending the boom's E measurement by 100mm. This allowed me to fit a larger Square-Top mainsail onto my boat.
Attached is an illustrative CAD 3D image of the boom, and I can provide the dimensional drawings if desired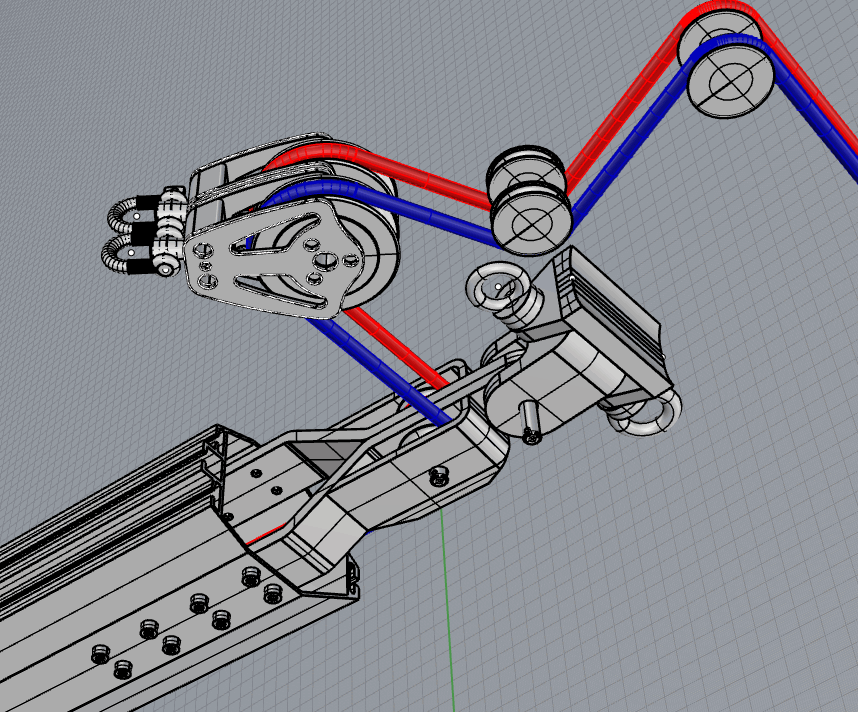 Mika Harju
DF1000 Racing #8
Thank you for your reply. Our rigger has supplied a new part which is modified from a Z spars part and looks exactly as our original toggle.